Wow … My friends, here Uncle Bruno Salgueiro started very early to experiment with this little body! Are you seeing a hamster on the wheel? It was me, but with little powders to mix …
Now out of jest, the process of verifying what works with you is quite enriching. It works not only with load or training schedule, but also with what you eat, whether food or supplements. Throughout my journey, which began at age 18, with regard to supplementation and weight training itself (martial arts I had been training since I was 9), I found that some supplements gave me exactly what I wanted, and others … Nor so much!
Here in a separate note … I still remember months in which I was so ill of finances, and Prozis did not yet exist, that I made macabre experiences like tuna milk shakes and egg whites with water in the post-workout. It's proof that excuses … Only for the weak!
So I came upon this list of my "indispensable" dietary supplements, depending on the purpose and circumstances of life . This list is sorted, beginning with what I use most regularly to the most sporadic.
Bruno Salgueiro: Food supplements that I do not dispense
1. Whey Protein (Whey Protein)
Product: 

 

Prozis Whey Concentrate;




Daily dose:

  1 to 2 Doses;

Objective:

 Hypertrophy.
Well, it's no secret to anyone that Whey Protein (whey protein) has been my faithful companion on all occasions. Whey protein is the best friend of building muscle mass (hypertrophy) or  maintaining the muscle you've gained with blood, sweat and tears in the gym. Hypertrophy, baby!
I count my daily protein probably from the age of 19. Of course I do not tell the whole holy day, but I always know if I have been good or bad on that day. By the way, I already know by heart the protein content of each food.
I usually take 1 to 2 daily doses of Prozis Whey Concentrate. I can include both doses in the post-workout soon, or I divide and I take one dose in the post-workout and another one at times of the day when I do not have access to the protein, because I forgot to cook (I say forgot, but it's really lacking in will ).
Favorite flavors? I've tried everything from cream milk to vanilla with honey … But what I like the most is the simple flavors – strawberry, chocolate or vanilla. Have you tasted 100% Real Whey Protein from Prozis ? I do not even bother to look any further …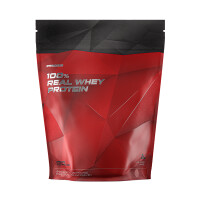 100% Real Whey Protein 1000 g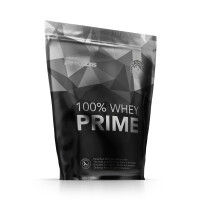 100% Whey Prime 2.0 1000 g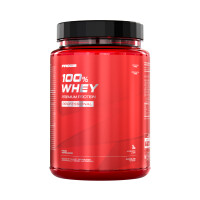 100% Whey Professional 900 g
2. Creatine
Product: 

 

Prozis Creatine Monohydrate;

Daily dose:

 25g in the first 5 days, then 5g per day;

Objective:

 Increase of force.
Whatever you say, I always notice an increase in strength with these "marque floquinhos". Creatine is a supplement with scientifically proven effects  on strength and explosion , rather on peak exertion peaks between 1 and 10 seconds.
Now, I love to train in this arena, for effort peaks of 3-4 reps down. From an early age I realized that I have enough concentration of type 2 fibers (fast fibers) and I do better with explosion than with long efforts. So  whenever supplement with creatine I feel a force increase of 5% at the least . My big problem has always been consistency … Around and half, there has been a day there that I fail to make. To compensate, I make a good loading phase, with 25 grams per day, in the first 5 days. Then I always make 5 grams daily as a form of maintenance.
I prefer micronized creatine to formulas. It is the 'pure' form of creatine and I add it to juice, water or to the post-workout shake (Whey). I like Prozis creatine with added flavors , because, frankly, drinking it with water alone is a sacrifice.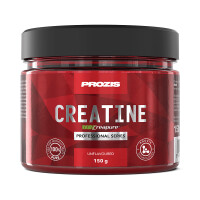 Creatine Creapure® Professional 150 g
Micronized creatine 500 g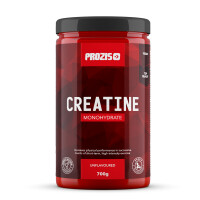 Creatine Monohydrate 700 g (Creapure)
3. Multivitamin or Isolated Vitamins
Product: 

Xcore Nutrition Multicore

 ;




Daily dose:

 3 tablets, when needed;

Objective: To

 compensate for the lack of vitamins or minerals.
I also do not drink every day, I lack consistency, but it is those supplements that I take whenever I remember, or when I know that eating is not a big deal on that day .
These supplements make up for the possible lack of any vitamin or mineral in my body. Generally, my day does not get very full in vitamin C. And it's those vitamins that never hurts, such as those in the B complex. So if it's not Xcore Nutrition's Multicore, it's definitely  vitamin C , more vitamins B-12 , B-6 in isolation, and vitamin D when I am in the sun for many periods.
With the intensity of the training that I do, it is very important to mention that this DDR (recommended daily dose) thing does not apply to me. And the probability of not applying to you is too great, or you would not be reading this article.
I usually take in tablet form along with meals such as breakfast or lunch. At Prozis, you will find a wide variety of multivitamins and vitamins .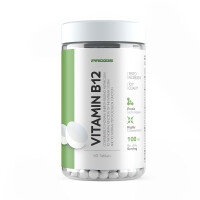 Vitamin B12 100 mcg 60 tablets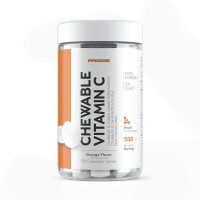 Vitamin C 500 mg 90 chewable tablets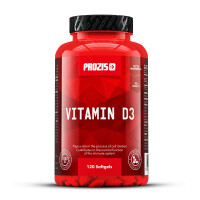 Vitamin D3 800 IU 120 Softgels
4. Beta-Alanine
Product: 

 

Beta-Alanine from Xcore Nutrition

 ;




Daily dose:

  Recommended dose in the product but only for phases where I need to increase the resistance;

Objective:

 Increase resistance.
The Beta-Alanine supplement is anything to your performance! Neutralizes the effects of lactic acid and enables greater muscular endurance. I do not usually take much, but at times when I need to increase endurance, like when I competed at CrossFit a few years ago, I felt a good difference in my performance. You feel that you do more repetitions and you take more training time with intensity.
Generally, I take exactly as it says on the package (deep down, I do this with everyone), with the dose before and after the workout. It remains to mention that you feel a tingling sensation, which I confess I do not love. But you start scratching all over and it's almost … orgasmic!
I prefer to take Beta-Alanine in tablet form, as is the case with Beta-Alanine from Xcore Nutrition . I opt for Beta-Alanine powder when it is already present in the "magic powder" of the following, the pre-workout supplements.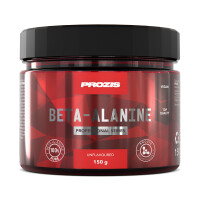 Beta-Alanine Professional 150 g
Beta Alanine 100 capsules
5. Pre-Workout Supplements
Products:  

NO Explode from BSN;

Daily dose:

 2/3 of the recommended dose on the product label and only on days when I am unmotivated;

Objective:

 Increase of energy.
I have phases … Sometimes I feel a little more unmotivated (you must think that you are the only person, no ?!) and change the coffee for a good pre-workout supplement .
I've tested everything. Frankly, I can not take a whole dose or I look like a little bunny in the heels! Two-thirds of the dose comes to me. I like to feel the vasodilatation, the resistance and the aggressiveness to take possession of me , especially in the heaviest days.
What I've used so far was BSN's NO Explode.
It sounds kind of crazy, but many of you will notice me. I just do not take more time not to create this 'dependency'. Have you seen, if every time that you trained, you needed your pre-workout supplement? We know perfectly well that this is only psychological. But in a world dominated by the psychological, I do not want to have this battle to fight with myself anymore.